Uncommon 
People
Patrick Stange

Patrick Stange is a Classical Studies alumnus who is beginning a Ph.D. program in the Religion Department at the University of Toronto in Fall 2014. Continue»
UC Santa Cruz 
AIA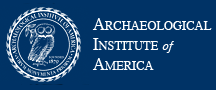 The UC Santa Cruz Society of the Archaeological Institute of America(AIA) hosts or co-sponsors lectures, exhibits, conferences, interdisciplinary dialogues, and colloquia. For more information, visit the UC Santa Cruz AIA website.
For 
Students
Click on the links below for more information:
Support 
Classics
Your gift to Classical Studies helps to support outstanding students and our nationally recognized programs. Learn more or give today.