About Classical Studies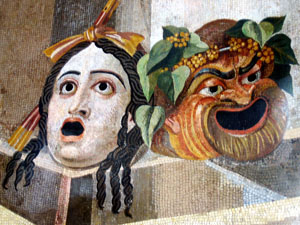 "Classics" is a traditional designation for the study of the literature, history, and culture of ancient Greece and Rome. Classical studies at UCSC combines features of traditional programs, such as solid grounding in the ancient languages, with innovative, interdisciplinary approaches (literary theory, gender studies, performance, and film). While the core of the program is focused on courses in the ancient Greek and Latin languages, it also includes courses in history, history of art and visual culture, linguistics, literature, philosophy, politics, religious studies, and theater arts. Students are encouraged to study the literary and material artifacts of Greece and Rome within the larger context of ancient Mediterranean and Near Eastern cultures.
The classical studies program offers students an opportunity to work in small classes with a dedicated teaching faculty and excellent fellow students. Classical studies is an excellent preparation for further study in a wide variety of graduate and professional programs including comparative literature, English, philosophy, law, and publishing.