Senior Comprehensive Examination
Classical studies majors are required to pass a senior comprehensive examination. Each student shall identify two to three classical studies faculty members to serve on the examination committee, one of whom shall be designated as the committee chair. It is the student's responsibility to arrange the dates of the examination in consultation with their committee chair.
Preparations for your comprehensive exam should begin at least one quarter in advance. The Classical Studies Comprehensive Exam Checklist will guide you through how to make arrangements and sign up for your exam.
---
Guidelines for the Comprehensive Examination
The classical studies senior comprehensive examination has three components: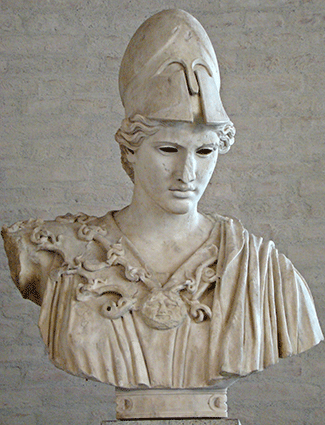 A two-hour translation examination consisting of three representative passages taken from Greek and Latin texts. Students are encouraged to demonstrate proficiency in translating both Greek and Latin texts. Students proficient in Greek or Latin alone will consult with the exam chair, and shall translate three passages, depending upon their emphasis.
A three-hour written examination. This will consist of up to three questions from each committee member, each of whom is responsible for setting one hour for their portion of exam. At the time of the examination, a student will select one question from each faculty member and write three separate essays. With the approval of one committee member, a student may substitute a Senior Essay for one-third of the written exam.
The written exam will serve as the basis for a one-hour oral examination. Students are responsible for convening their oral examinations; advance planning is mandatory.
It is noted that by the time a student reaches his/her senior comprehensive exam, he or she should have a clear idea of committee members' expectations, with the exams themselves being more a chance to perform than to be tested. Students will consult with exam committee members regarding potential examination areas, which should range across authors, genres, and special topics. Following are examples of topics for the written exam:
Single author: Homer, Virgil, Livy, Ovid, Sappho, Plato, Cicero, Catullus, etc.
Genres: epic poetry; drama, historiography, the ancient novel
Greek and Latin myth
Special topics (examples): Greek democracy; Roman oratory; ancient visual culture; gender in antiquity; ancient drama in performance; literary and/or narrative theory; Platonic philosophy; Greece and its Others; Egyptian hieroglyphs; biblical narrative; Roman Empire and/or Republic; classical political theory; the practice of translation; varieties of ancient philosophy
All components of the examination must be completed by the 8th week of the quarter.
Evaluation
A committee chair may confer a Pass or Pass with Honors to mark a student's completion of the exam. The chair also writes the evaluation of a student's comprehensive examination. Part of the evaluation is a description of the student's areas of focus.
Honors
Superior performance in the examination and in classical studies course work may be recognized with the designation of Honors or Highest Honors in the Major, which appears on a student's diploma and official UCSC transcript. The appropriate designation will be decided upon at the time of the oral exam, based on the committee's appraisal of the student's complete transcript.
---
Classical Studies Comprehensive Exam Checklist
One Quarter Before Exam
Quarter of Your Exam